Edward J. Southard, MD
Orthopedic Surgeon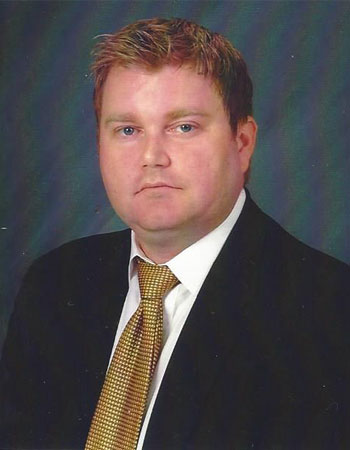 Edward J. Southard, MD is a board eligible, fellowship trained orthopedic surgeon with special interests in the management of pathologic conditions of the shoulder and elbow. Dr. Southard completed the prestigious shoulder and elbow fellowship under the guidance of Dr. Mark A. Frankle at the renowned Florida Orthopaedic Institute (FOI) in Tampa, FL. During his time at FOI, Dr. Southard was also afforded the opportunity to further his orthopaedic trauma and sports medicine experience working alongside many other nationally revered experts in their respective fields.
Dr. Southard completed his residency working alongside physicians and surgeons from both Georgetown University and New York Presbyterian - Weill Cornell Medical Center in Washington DC and New York City respectively. As a graduate of the Renaissance School of Medicine @ Stony Brook University in Stony Brook, NY, Dr. Southard spent most of his life in the northeast until ultimately moving to Florida.
"My family and I simply loved the south; the people, the culture and the energy were simply too much of an opportunity to pass up. It is for this very reason I am proud to be a resident of NE Florida; one of the healthiest and most active regions in the country and I look forward to helping keep our community vibrant."
Dr. Southard is a candidate member of the American Shoulder and Elbow Surgeons (ASES), Orthopaedic Trauma Association (OTA), Arthroscopy Association of North America (AANA) and the American Academy of Orthopaedic Surgeons (AAOS). He serves these various societies as both an active committee member as well as a peer reviewer for the Journal of Shoulder and Elbow Surgery. Additionally, Dr. Southard is a commissioned officer in the United States Air Force and currently remains an active reservist.
Dr. Southard's clinical interests are in treating arthritis of the shoulder and elbow with both traditional as well as minimally invasive muscle sparing techniques, injuries to the rotator cuff and shoulder, arthroscopy, sports related injuries, traumatic injuries (fractures), in addition to providing general orthopaedic care.
"I favor a conservative approach to treating my patients, while taking the time to listen to what they need and basing treatment using a team approach in order to meet their individual goals."
A former high school and collegiate lacrosse player, in his spare time Dr. Southard enjoys passing on that tradition to his children, getting out on the water, or simply spending time on the beach with his family and dog.