Peter Wheeler
Certified Physicians Assistant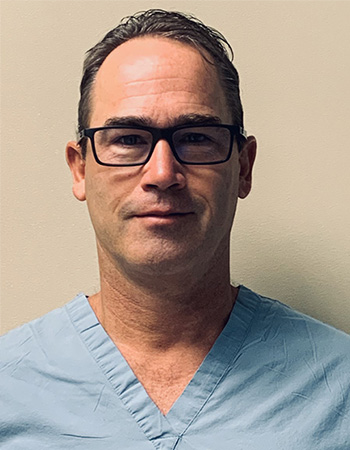 Peter Wheeler grew up in Wolfeboro, New Hampshire and received his Bachelor of Science in Physical Education from Plymouth State University. At Plymouth, he earned the Eastern Athletic Trainers Scholarship, which showed his excellence both academically and clinically. Peter also served as a former Captain in the Army National Guard.
Peter continued his education and earned his Bachelor of Science in Sports Medicine and Athletic Training from Indiana University in Bloomington. After graduation, he served as a Graduate Assistant Football Trainer for the Hoosiers and became a Certified Athletic Trainer.
Peter then went on to receive his Physician Assistant Degree from Saint Francis University in Loretto, Pennsylvania. He currently has 26 years of experience being a Physician's Assistant, covering sports medicine, pediatrics, and hand surgery.
Peter Wheeler and the rest of the Spartan Orthopedic staff are committed to guiding you towards a rapid and safe recovery!